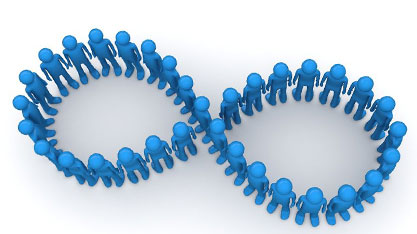 A strong passion for a desired goal is not only easily recognizable by others, but attracts very useful partnerships.

— Dr. P.R. Mukund, President & CTO, NanoArk
NanoArk was incorporated in July 2007. The concept of NanoArk grew out of work developed at Rochester Institute of Technology (RIT) between 2007 and 2009. We graduated from RIT incubator status in 2010 and are now a privately held company with four major stakeholders. We are headquartered in Rochester, New York.
NanoArk comprises a core team of committed and highly qualified individuals. Depending on the needs of an assignment, we enlist the minds, skills and services of leading professionals in different areas of expertise. We also work with several chapters of The Arc of the United States (a 501(c) 3 nonprofit organization) when assignments make this very satisfying partnership possible.
Some Milestones:
Introduced our high-quality Electronic Document Management System in 2011
Issued a patent by USPTO for Waferfiche in 2012 
Established a new partnership channel in Japan in 2013
Introduced our NDT X-Ray ecosystem in 2013 with wide industry acceptance