WHAT WE DO
PRODUCTS / SERVICES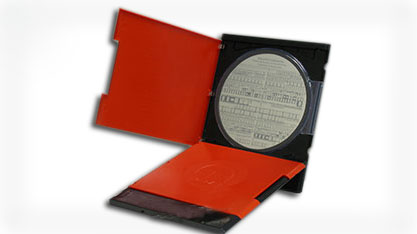 Waferfiche™
What it comprises and enables:
Many people use microfilm and trust it to preserve their documents but microfilm can fade and shrink over time. Waferfiche is resistant to high temperatures and large lengths of time in contact with water.
Costs about 10x less to store on Waferfiche than microfilm.
Silicon wafer that can hold up to 2000 documents depending on the document size and resolution.
Compact and easier to store than microfilm.
Documents can be read with light and magnification if technology is not available.
Places /sectors that have used Waferfiche
Town of Greece
Town of Parma
Village of Hilton
Village of Wolcott
Town of Penfield
West Webster Fire Department
This product is part of the Waferfiche Ecosystem.